Place au Spectacle !
TRANSFORM A SPECIAL EVENING INTO A UNIQUE MOMENT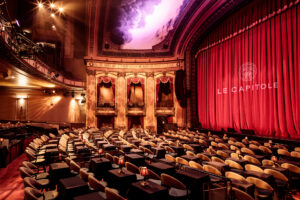 10% OFF
If you have tickets for shows at Théâtre Capitole, Le Diamant or event tickets at Centre Vidéotron, extend the experience of a special evening by treating yourself to a night at the Capitole Hotel.
Le Capitole Hôtel offers a complete experience for an even more perfect evening at the theatre.
Save 10% off the daily rate when you book online. Present your show ticket when you check in at the front desk.
LEARN MORE
On show or event nights, subject to availability.