What to do in Quebec City – Summer 2023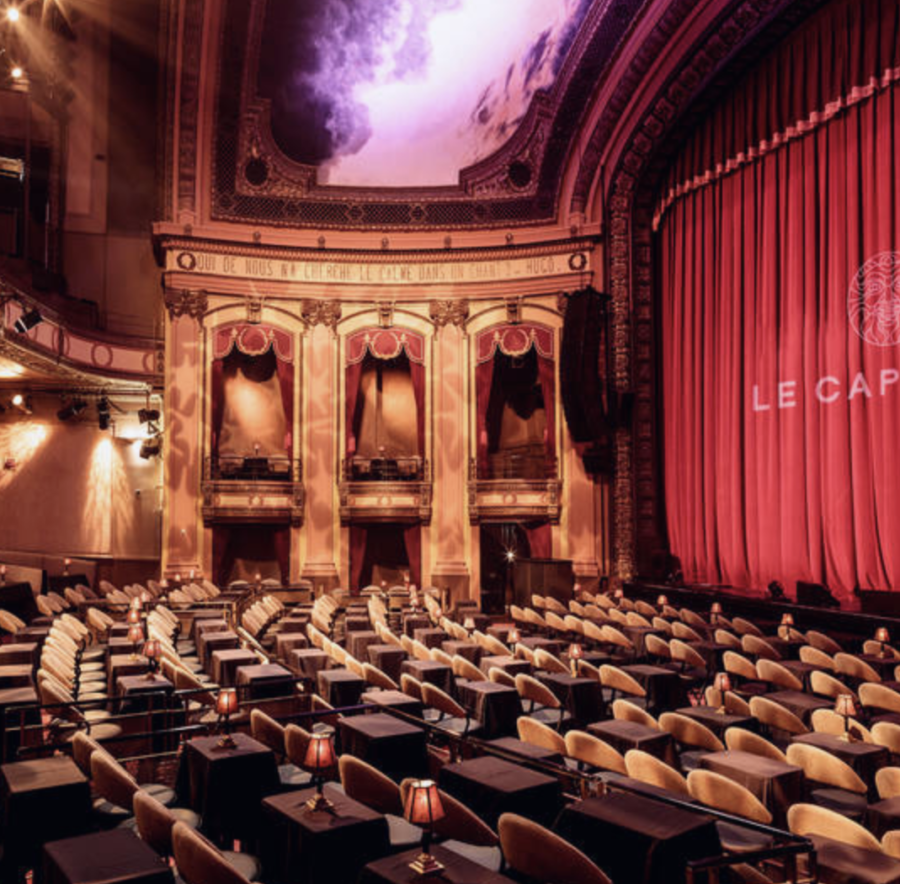 Festival d'Été de Québec from July 6 to 16
Canada's largest outdoor music festival hosts legends who perform on the Plaines d'Abraham site, which can welcome over 80,000 people. The FEQ is more than a hundred thousand festival attendees, 250 shows, international stars and all types of up-and-coming artists.
Festival Cigale August 12 & 13
Cigale promises to be an awesome Beachside Beats and Eats experience, beyond a festival, on the fabulous Baie de Beauport Sun Life site. It's not just a place, it's a state of mind. Sun. Friends. Good music, very good music in fact. Something to satisfy your hunger, thirst and your desire to enjoy life and an extraordinary day. Cigale, because the sun always shines brighter on the beach!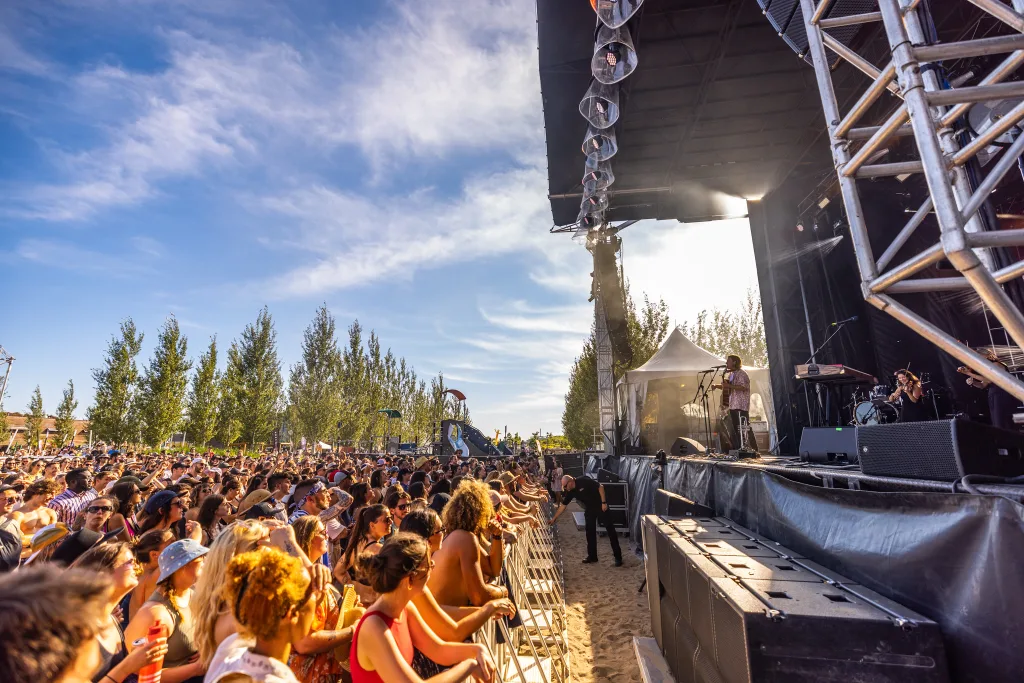 crédit: André-Olivier Lyra
Grands Feux Loto-Québec from August 1 to 24
There will be eight evenings of activities and magic on the Old Port quays on Thursdays from August 1 to 24!  Don't miss the magic of the fireworks that will light up the sky and thrill both young and old. Meet at the Place des Canotiers located a few steps away from the hotel. These free music and firework shows attract over 700,000 visitors to both shores of the St. Lawrence River.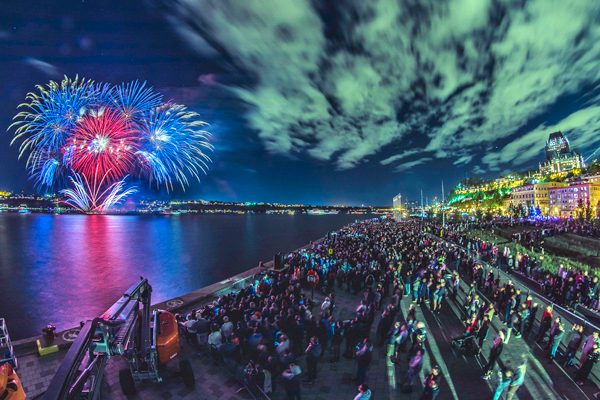 Les Fêtes de la Nouvelle-France from August 3 to 6
What are Les Fêtes? It is a celebration of what America was in the 17th and 18th centuries. This year, the event has a brand-new concept:  the TD Treasure Hunt.  Old Quebec City  will transform into an immense playground offering seven historic quests inspired by seven characters from New France.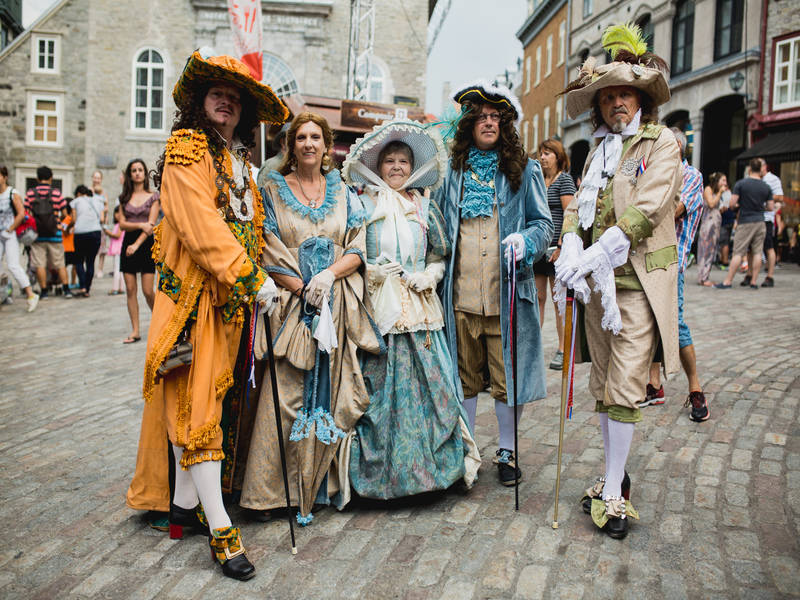 ComediHa! from August 3 to 27
This festival is an important stop in the global comedy industry. Each year, thousands of festival-goers can attend performances of more than 500 artists and artisans, including stars, up-and-comers, and international artists thanks to a diverse, exciting schedule. Several shows will be presented at the Théâtre Capitole. You'll be sure not to miss anything if you stay at the hotel.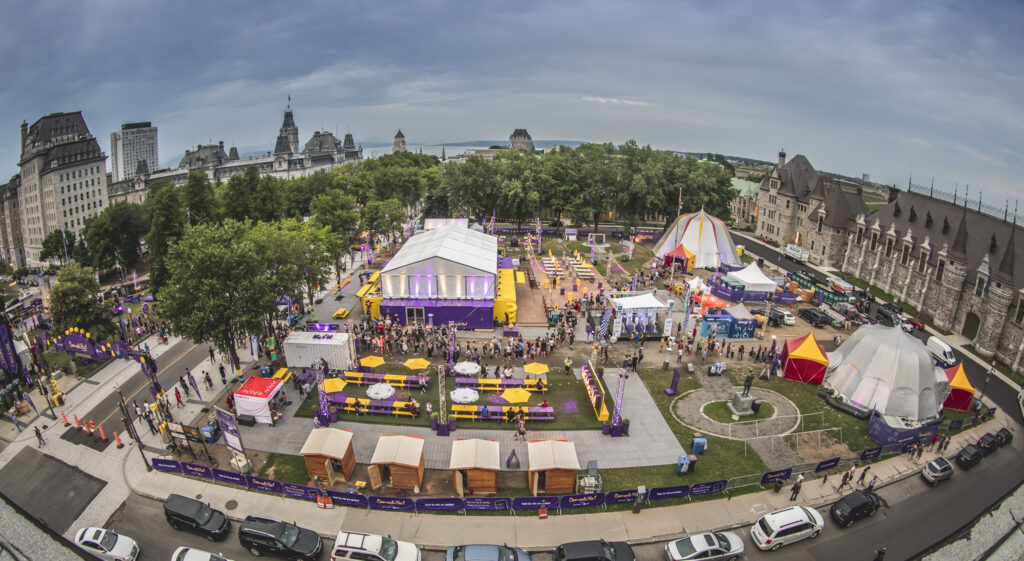 Le Théâtre Capitole
You couldn't be closer to the Théâtre Capitole than during your stay at the hotel.  In addition to its impressive architecture, the theatre is an important piece of history, since it is the sole survivor of the lavish theatres built between 1900 and 1930. Take advantage of being so close to attend one of the shows in this superb urban performance venue.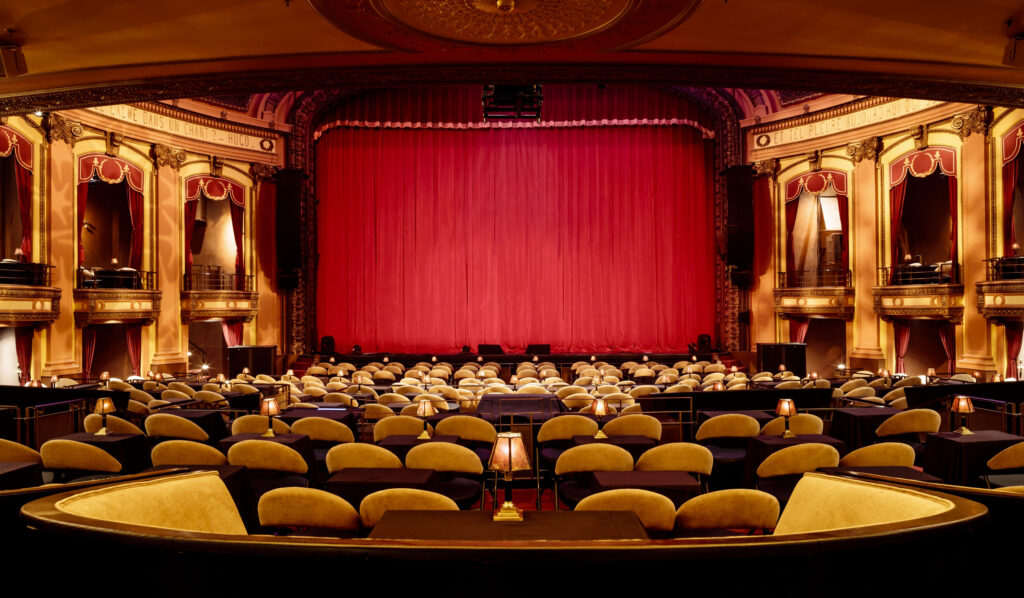 Festibière from August 17 to 20
A brewing event that hosts over a hundred exhibitors to help you discover flavours from Quebec and around world (microbreweries, brasseries, cider mills and more). Le Festibière de Québec, is a summer must! Located in the Old Port, you can easily get there from the hotel. On the agenda: lots of fun in a festive atmosphere—all that's missing is you.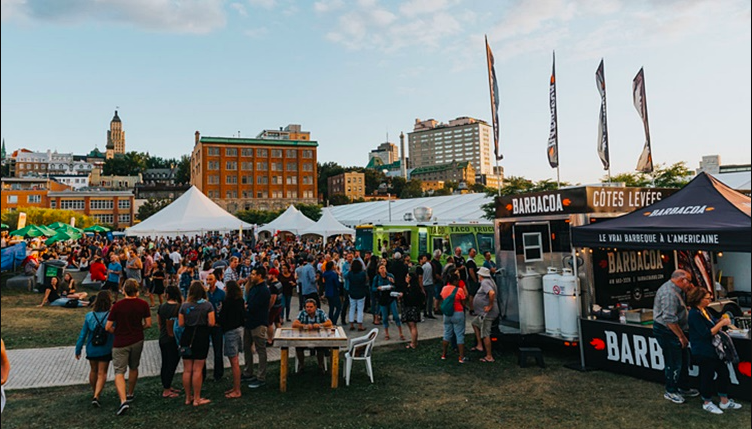 Fête Arc-en-ciel du 1er au 4 sept
The Quebec City Pride Festival takes place each year over the Labour Day weekend in the heart of more than 400 years of history and romance.
Festival celtique de Québec 8 au 10 septembre
Next September, this festival invites you to celebrate the Celtic influence in America! Though music, culture and sports, discover what we have in common with the Celtic peoples, particularly the Irish, Scots and Bretons. Let yourself be swept off your feet by the only French-speaking Celtic festival in North America.