Citadine Room with Queen bed
For precious moments with that special someone, the Citadine Room with queen bed is perfect for intimate, elegant stays.
Prices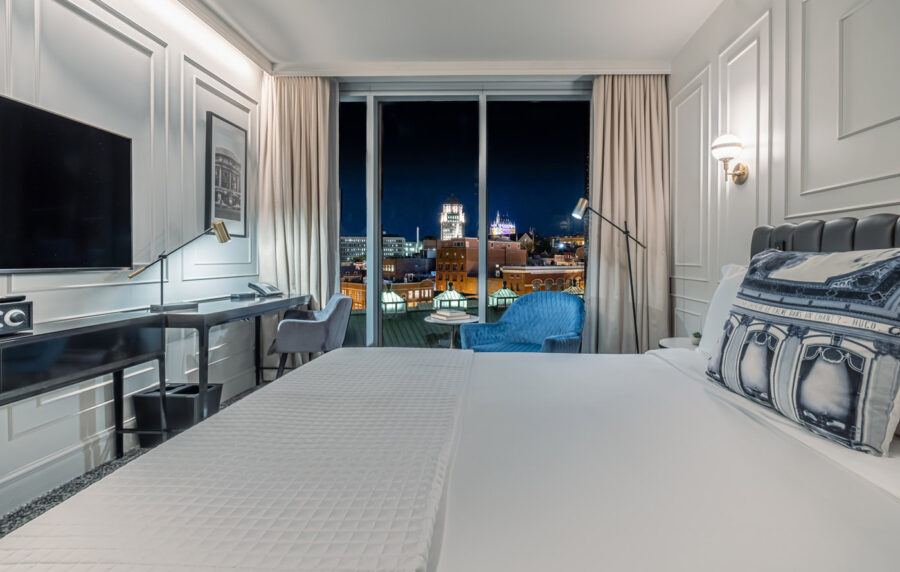 _YRA3554-HDR-Modifier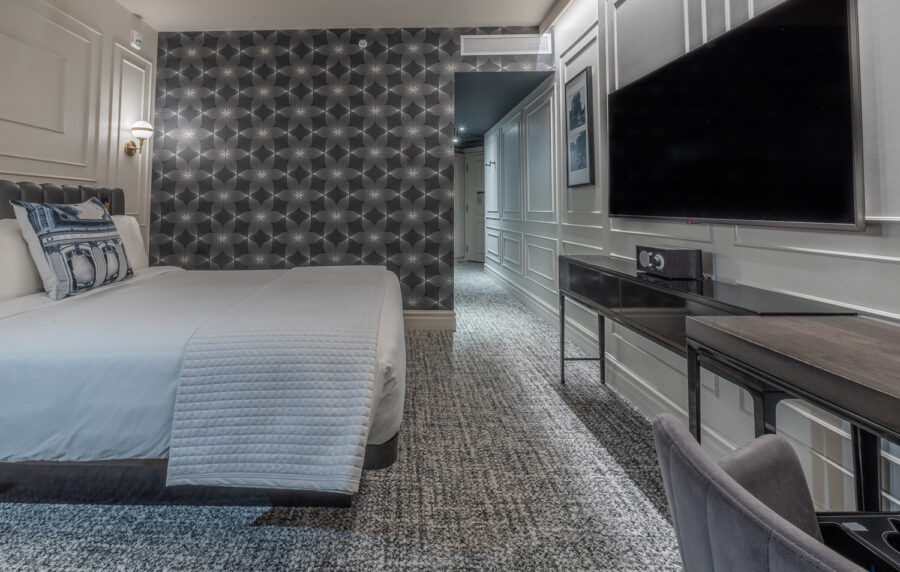 _YRA3580-HDR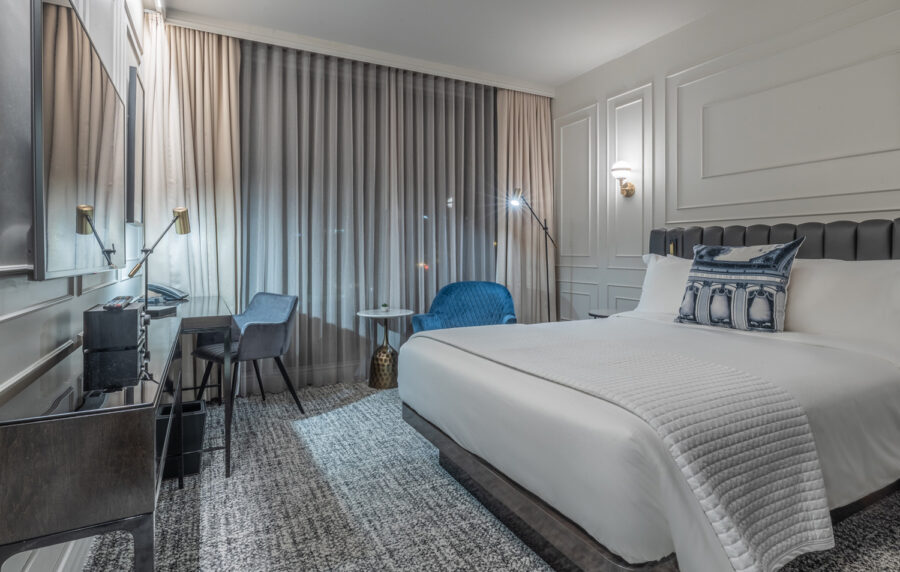 _YRA3572-HDR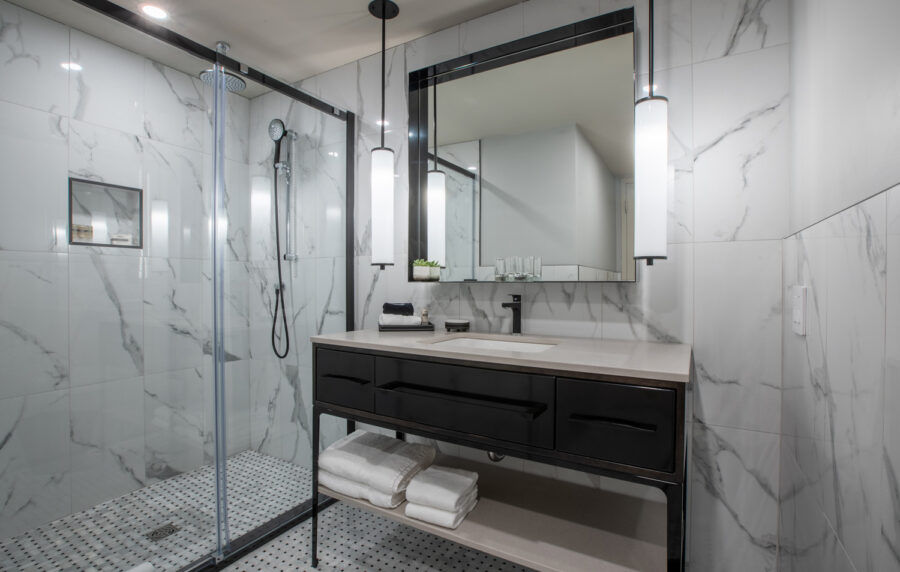 LYRA9011-HDR
Details
Area
277 pi2 and 26 m2 (approx)
Bathroom
Spacious shower
Heated marble floor
Professional hair dryer
LALIQUE Collection luxury bath products
Cotton bathrobes
Amenities
Mini fridge
Illy Coffee Machine
Garment Steamer
Office space
Umbrella
Safe
Particularities
Random view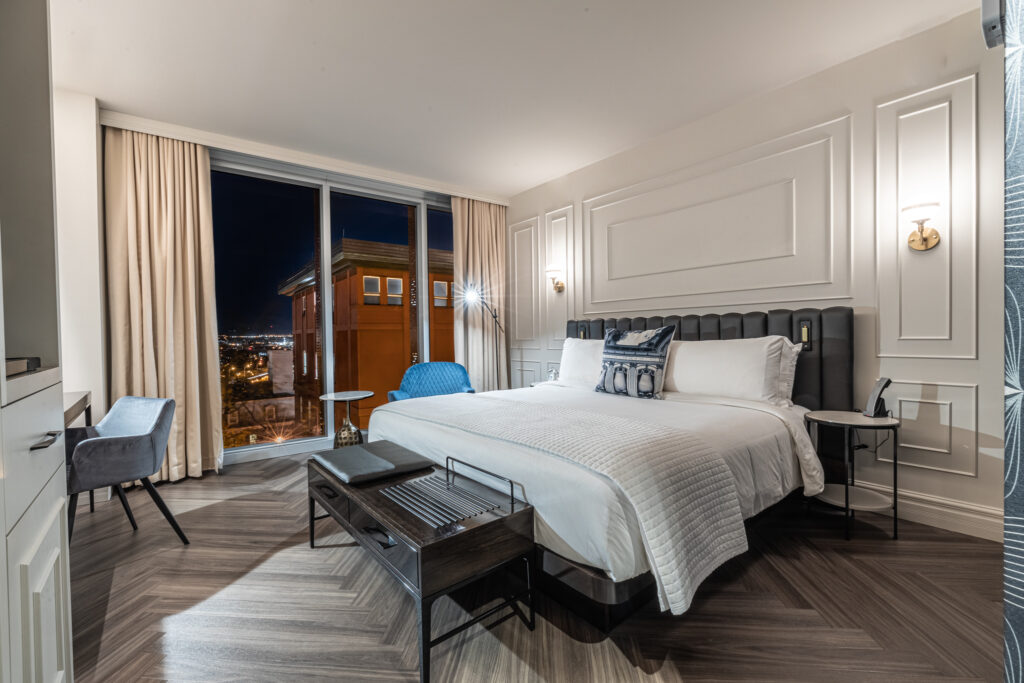 Citadine Room with King bed
Don't leave anything to chance! For a sophisticated experience where time stands still, the Citadine Room with king bed holds the promise of an impeccable stay.
Discover this room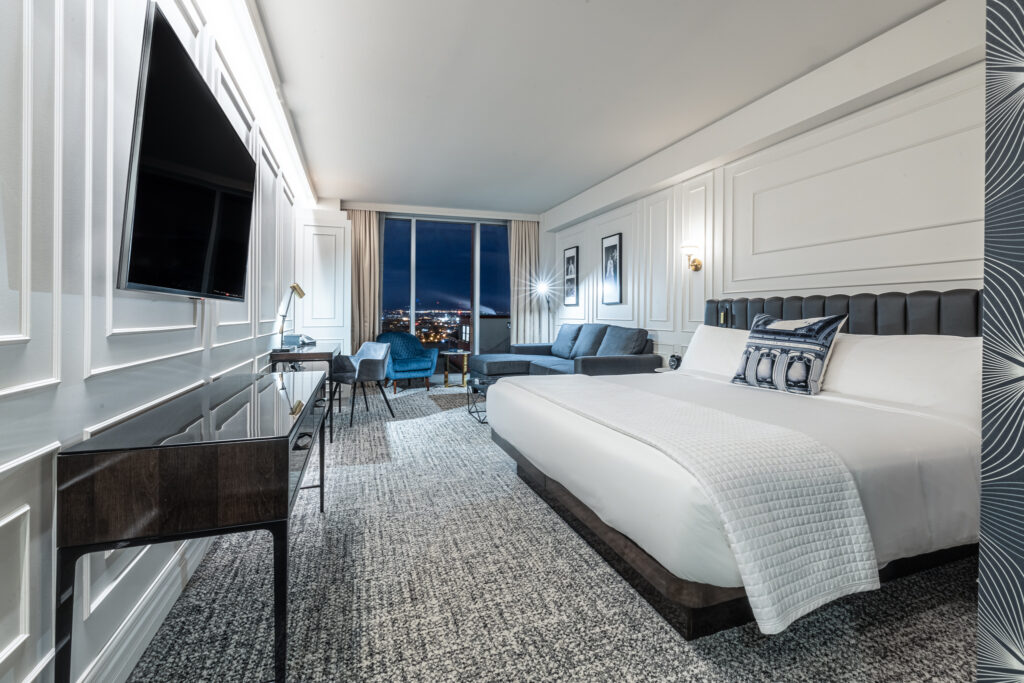 Citadine Room with King bed and sofa bed
Ideal for two adults and two children, this room is adapted for people with reduced mobility. Its living area and sofa bed offer all the latitude necessary for special needs.
Discover this room
Premium services for an exceptional stay
The Capitole Hôtel is reputed for its services. With the mission of offering you the best five-star hotel experience, the Capitole Hôtel does its utmost to propose exclusive offerings and revisit the basics to ensure you enjoy an oustanding stay.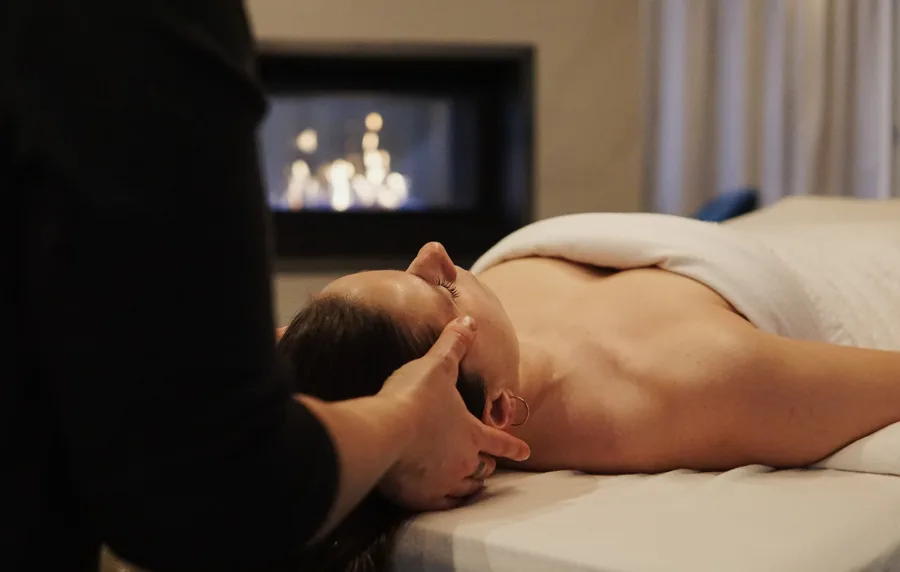 Massotherapy
Le Capitole Hotel offers you the services of our certified massage therapists to enjoy a moment of relaxation in your room. Solo or in duo, succumb to the pleasure of taking time for yourself.
Subject to availability and by reservation only (at least 48h in advance): 1 800 363 4040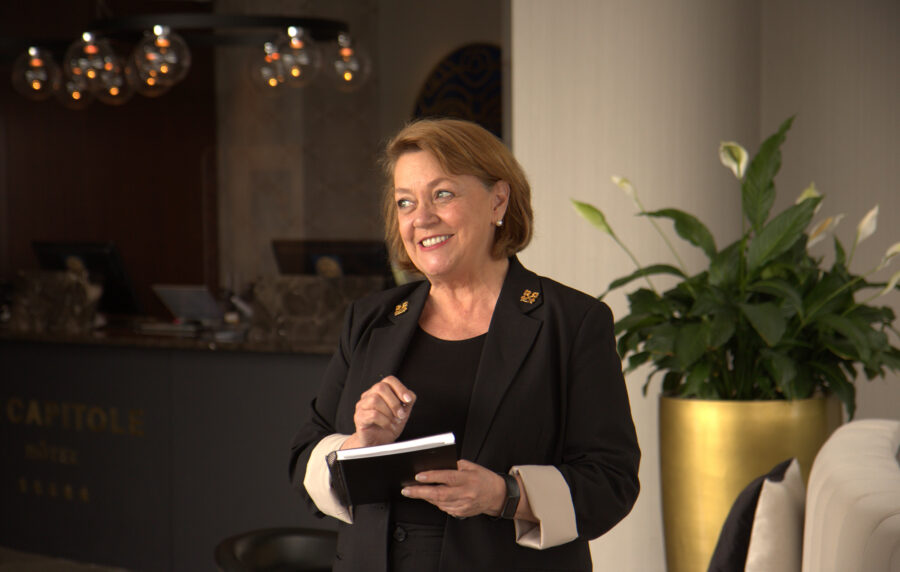 Clefs d'Or
A member of the Clefs d'Or Conciergerie, the Capitole Hôtel anticipates your needs and creates bespoke stays that will inspire you. The personnel is trained to provide you with information about the best activities, to take care of welcome and unwelcome surprises and facilitate your stay in any possible way. Are you going to another city after your stay at the Capitole? Clefs d'or Conciergerie has contacts throughout the world with the same objective: to offer you the best service. For more information, contact: concierge@lecapitole.com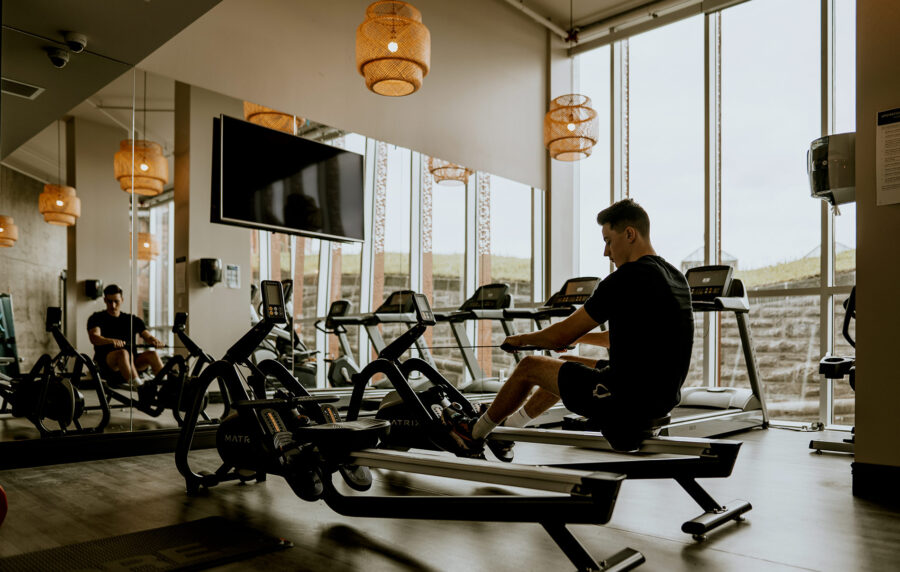 Gym
The Capitole gym offers inspiring workouts inspired by an active lifestyle.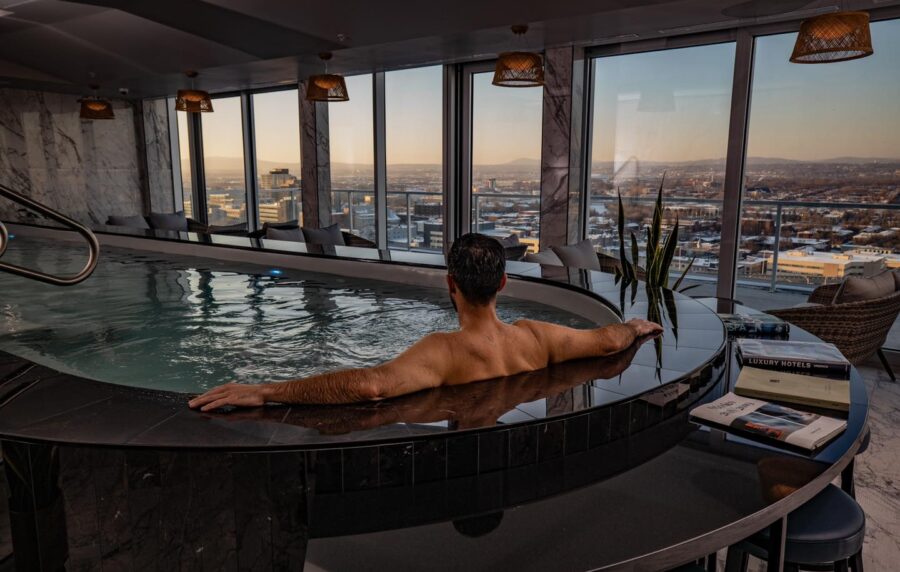 Pool
Located on the 9th floor, overlooking the city and the Laurentians, the refreshing indoor pool surrounded by windows along with the terrace offer an atmosphere which makes dreams become a reality.