Ideal Canadian Winter Sports Activities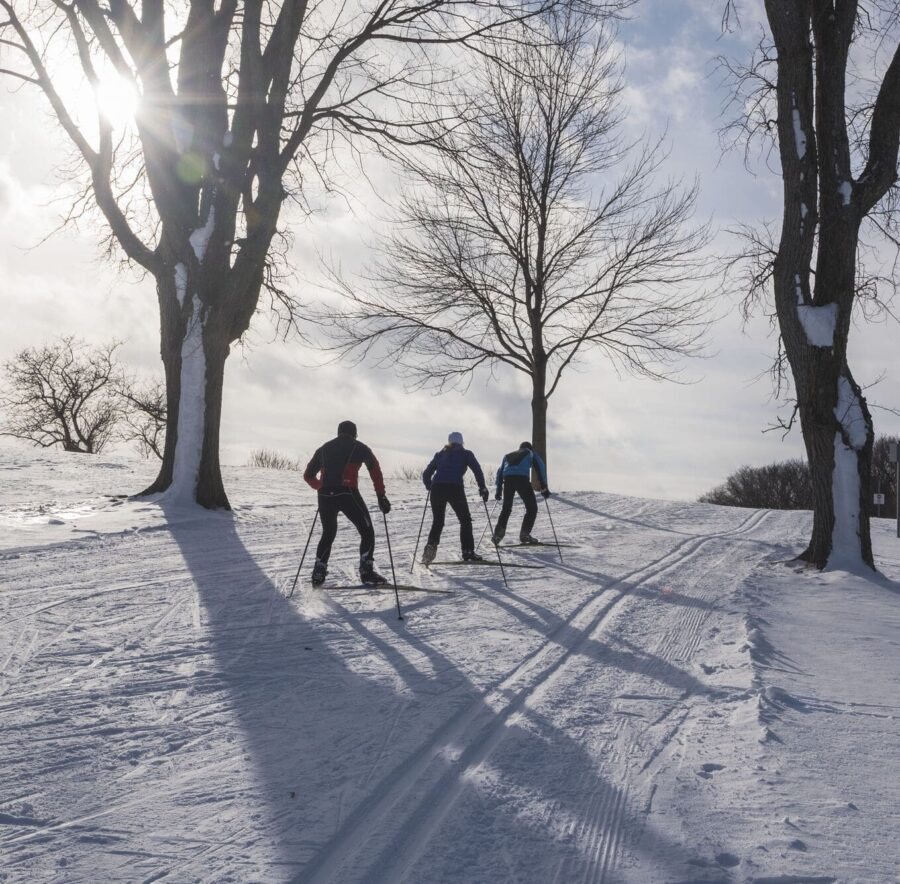 Les Plaines d'Abraham
Only 15-minute walk from Le Capitole Hôtel, you will find the famous Plaines d'Abraham. In addition to being historical site, it is also an ideal spot to enjoy several outdoor activities. In the winter, you can cross-country ski, fatbike, jog, snowshoe, skate (opposite the Musée des Beaux-Arts) or simply walk and admire the view of the river. More than 11.5 km of cross-country ski trails, a round-trip snowshoe trail of almost 4 km, and 6.7 km of walking trails are at your disposal at no cost. For those who would like to rent equipment, head for the skaters' chalet at the Anneau de glace des plaines d'Abraham during opening hours. 
Downhill skiing and snowboarding
For downhill skiing and snowboarding fans, several mountains are within a 20-minute drive from the hotel. No matter which mountain you choose, you'll find runs for all skill levels.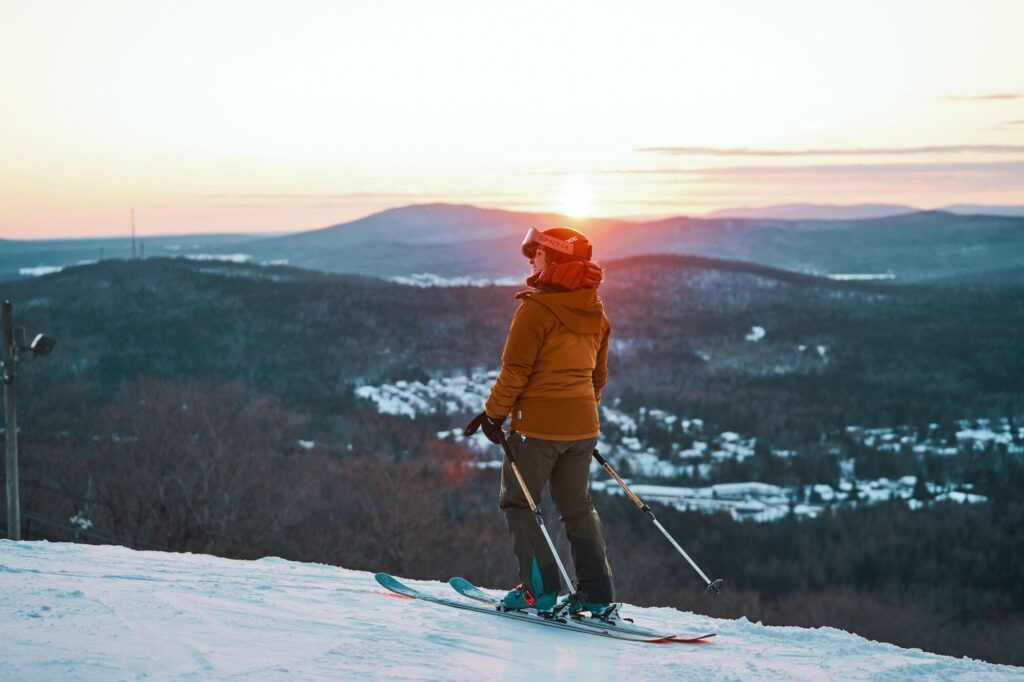 Credit : Gabriel Rancourt
Tobogganing at the Terrasse Dufferin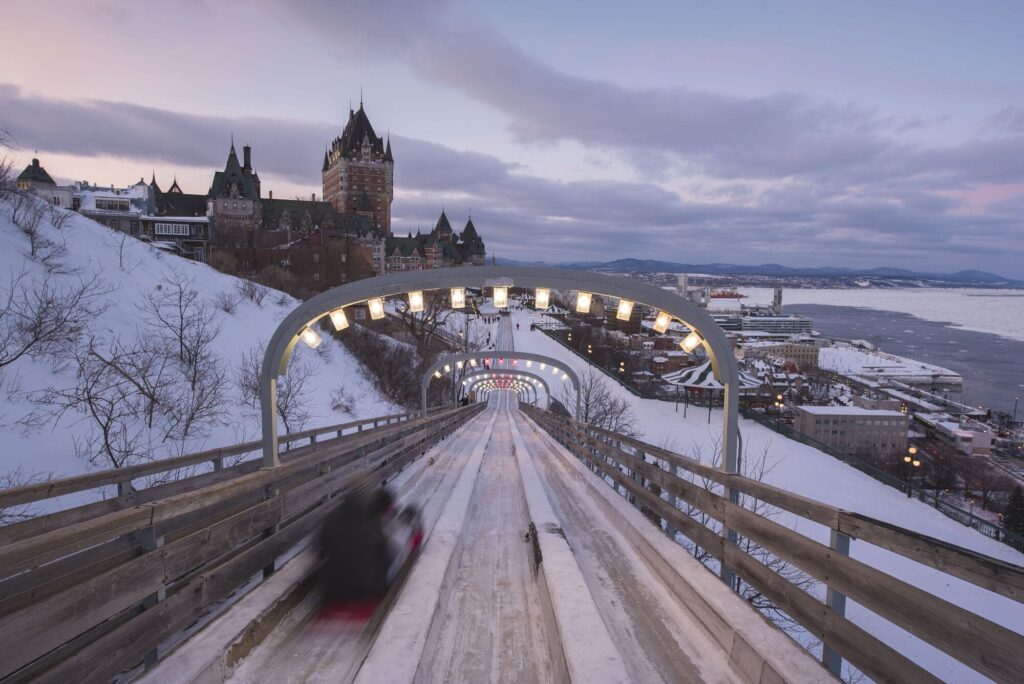 Credit : OTQ
Since 1884, this iconic structure in Quebec City has been open to the public every winter. The toboggan run is located on the Terrasse Dufferin, behind the magnificent Château Frontenac. It's fun for young and not so young! At the top you will enjoy a complete panorama of the river, from the île d'Orléans to Quebec City's South Shore.
Les Sentiers du Moulin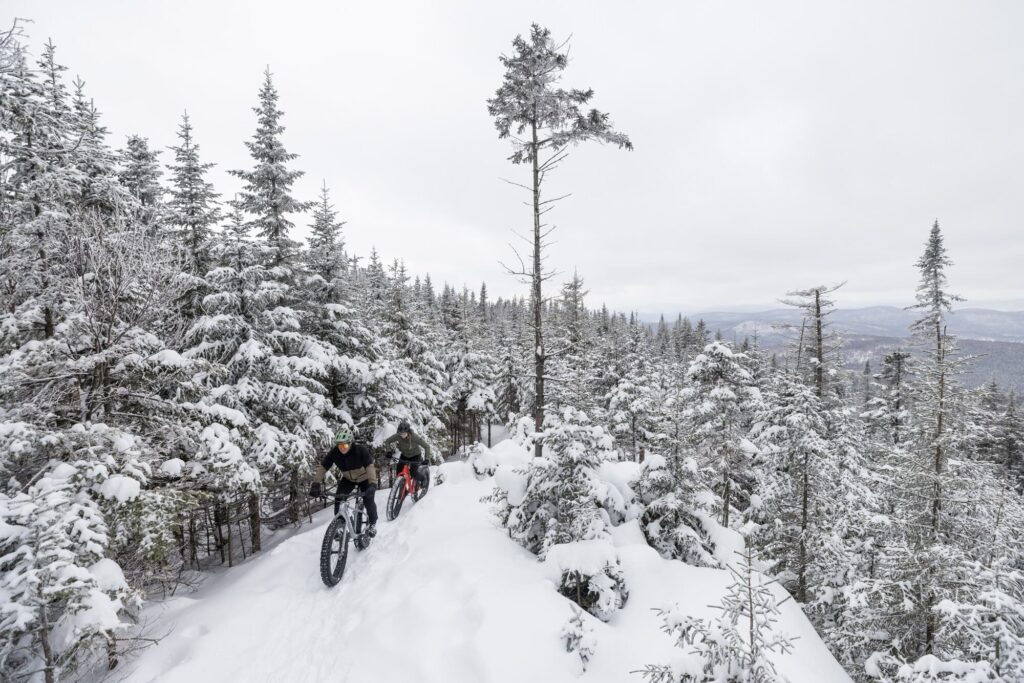 Credit : Andy Vathis
Les Sentiers du Moulin are located only 30 minutes away from Le Capitole Hôtel. These trails are very popular for snowshoeing, cross-country skiing and fatbiking. Snow-covered fir trees make for a magical décor, but you'll definitely want a hot bath in your suite after enjoying your favourite activity!
Ice fishing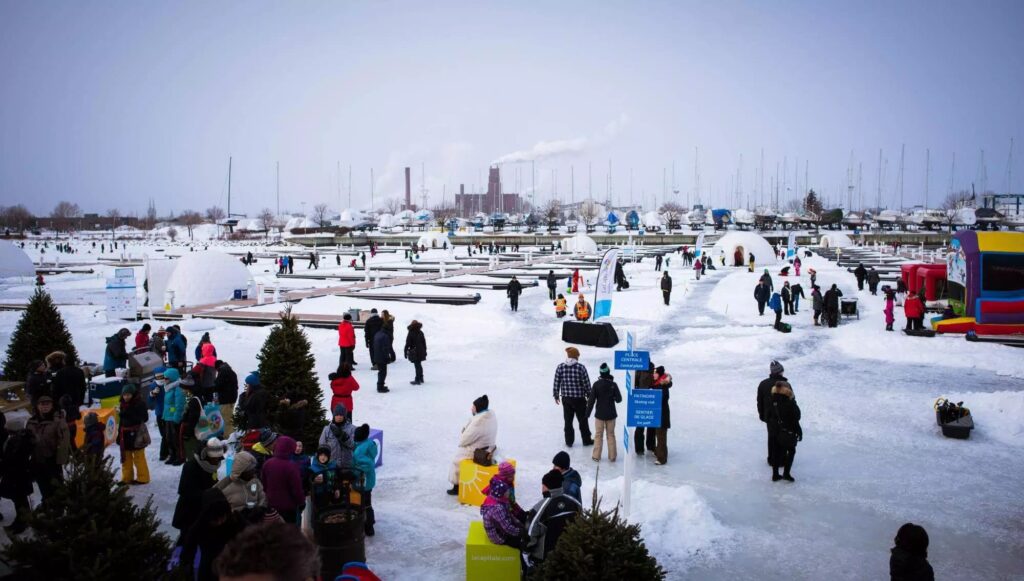 Credit : https://www.quebec-cite.com/
To ice fish near Le Capitole Hôtel, go to the Vieux-Port where you can fish directly on the Bassin Louise. Equipment is provided: jigging rods, which have a shorter handle than traditional fishing rods, and for the kids tip-ups, which are lines fixed to a piece of wood that don't have to be held.
Skating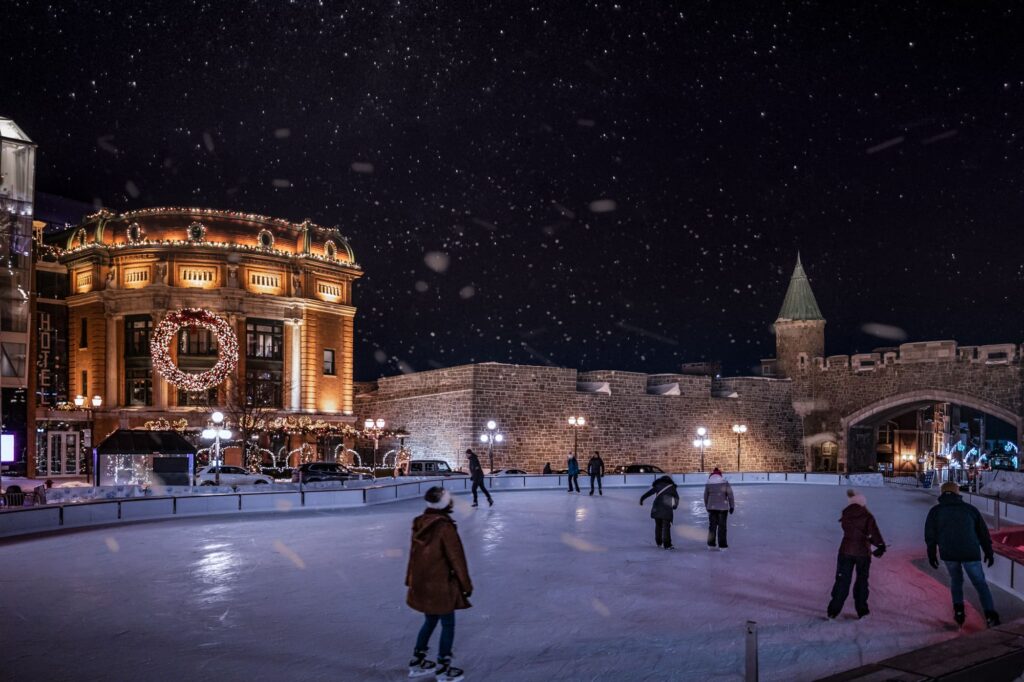 Credit : André-Olivier Lyra
Skating is fun for everyone! There are three rinks nearby where you can skate for free. You can even see the one in the carré d'Youville from your room, depending on the view from your window! 
Patinoire au carré d'Youville 

Patinoire Pointe-aux-Lièvres

L'anneau de Glace, on the Plaines d'Abraham 
After enjoying yourself outdoors, come warm up with a drink at the Clubby Bar! It's the perfect spot for a fun après-ski experience! Do you need to relax? Have a comforting hot chocolate in your room, and take a nice hot bath!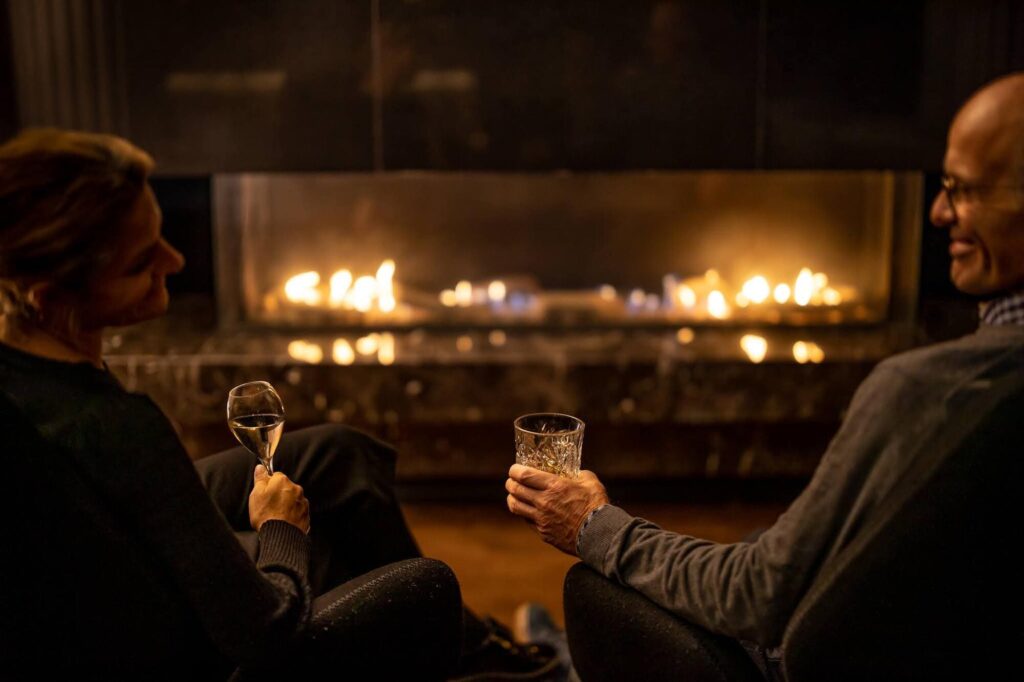 Credit : André-Olivier Lyra
See our article A Magical Winter at Le Capitole to learn about all the wonderful seasonal activities available!